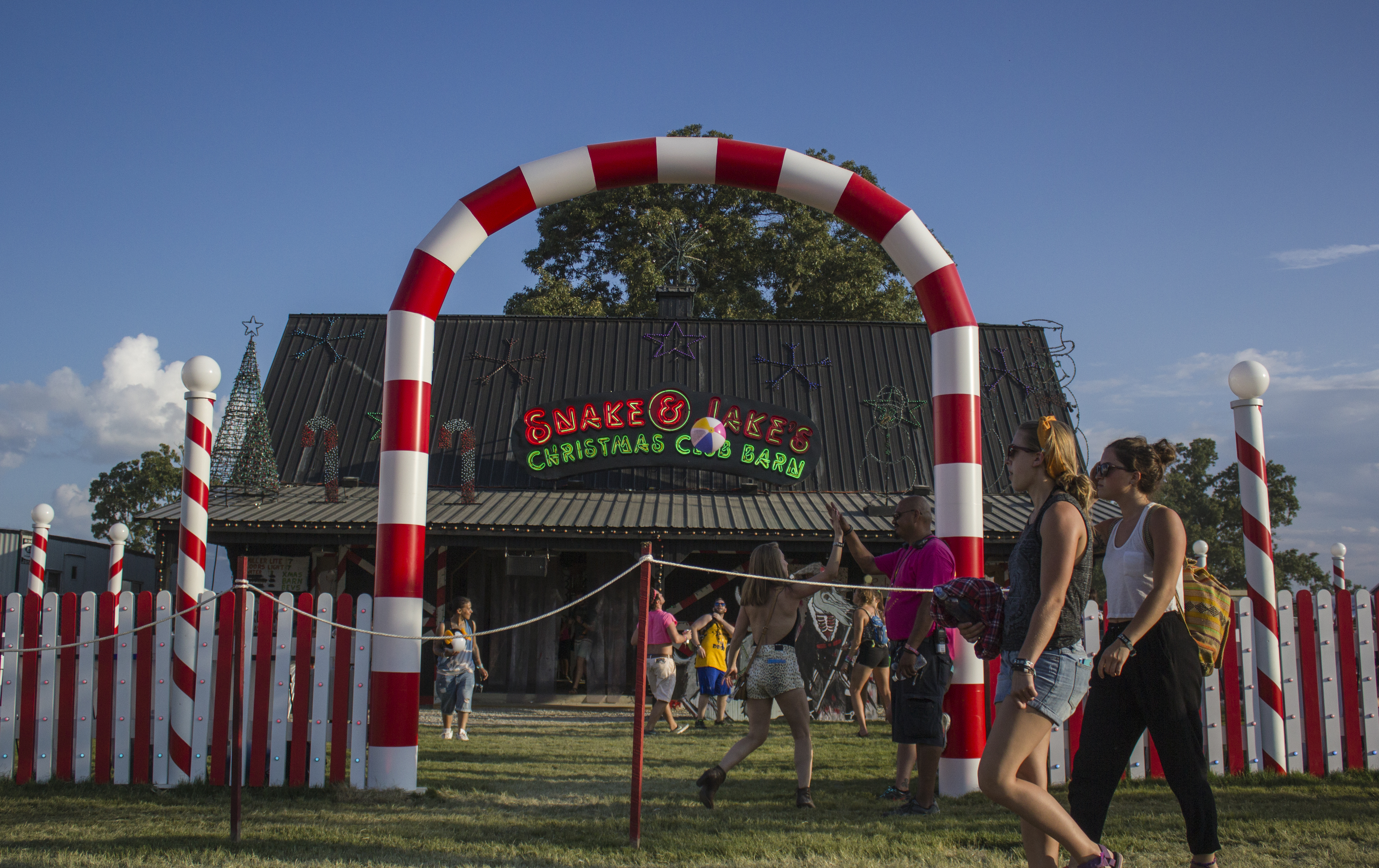 DJ Logic, DJ Quickie Mart +15 Acts Join the Lineup
The Bonnaroo Music & Arts Festival have announced their live DJs for the Silent Disco and Snake & Jake's Christmas Club Barn.
This year the festival is bringing back DJ Logic to hold down the beats via headphones in the Silent Disco. After attending a few Silent Discos, I have found out that the crowd in the dance area can make or break the atmosphere. With renown music producers being pumped through headphones, a listener can get lost without the music being played through traditional speakers.
Bonnaroo 2016 also provides intimate electronic dance music, and big brass music at Snake & Jake's Christmas Club Barn.
There will be late night madness Saturday night with the third annual Robe Rage, hosted in the Christmas Barn. Bonnaroo will be hosting a special surprise musical guest, but only for people dressed in robes; first come, first serve. This area of the festival fills up quickly, getting to this stage area in advance is key when trying to experience music in the Christmas Club Barn.
---
---
Snake and Jakes Christmas Club Barn Artists
DJ Sets by Tiki Disco (Andy Pry and Lloydski) and Full Service Party (Jack Inslee, Wreck Tech, Uptown Nikko, Spliffington, Cuyo, Ducky, Bianca Oblivion, Suspect Bitch, Kiedo, GUNWASH, Odetta Hartman & more surprise guests) plus brass bands, surprises and more will keep you entertained day and night at one of our favorite spots on The Farm. Stay tuned for a full schedule.
---
Silent Disco Live Acts
DJ Logic
DJ Prince Hakim
DJ Quickie Mart
DJ Uncle Jesse
E.Feld
Full Service
Jonathan Toubin
Lane 8
NSR
Tiki Disco
+ a Red Bull Music Academy Takeover
---