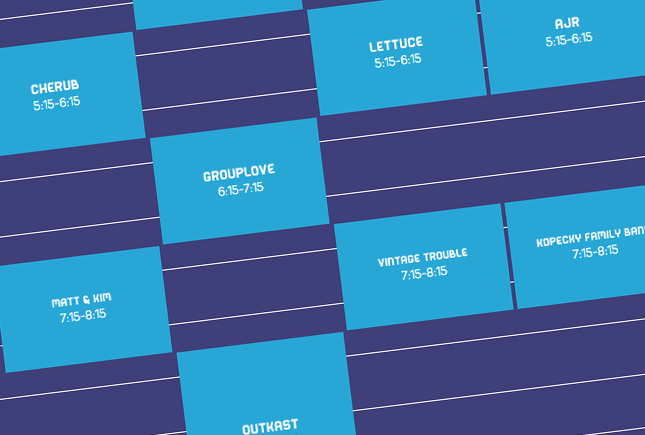 St. Louis – The 2014 LouFest Music Festival has just released single day passes for attendees and the "My Lou" schedule.
Guests this year can link up with "My Lou" schedule builder on the LouFest main website. Customize your lineup with Saturday acts featuring: Arctic Monkeys, Cake, and The 1975. Sunday will close with sets by Outkast, Matt & Kim, and Grouplove.
[av_image src='https://crescentvale.com/wp-content/uploads/2014/07/Screen-Shot-2014-07-15-at-3.22.15-PM-1056×630.png' attachment='5972′ attachment_size='featured_large' align='center' animation='bottom-to-top' link='manually,https://crescentvale.com/wp-content/uploads/2014/07/LouFest_2014_Schedule.pdf' target=" styling=" caption=" font_size=" appearance="][/av_image]
Limited quantities of single-day passes will go on sale July 15 at 10am CDT for $60. Two-day and VIP passes are still available for $95 and $350.
Another perk this year includes: ticket holders can ride the Forest Park Trolley free of charge by providing their LouFest ticket. Learn how to take Metro to LouFest at www.loufest.com/travel.